Chinese New Year in 2020 is destined to be an unusual holiday. On 23rd Jan.2020, government of Zhejiang province initiated a first-level response to a major public health emergency. It was the day before Lunar New Year's Eve that people should have been reunited to celebrate, the Novel Coronavirus raged in Wuhan even Hubei province in a quite short time, and also spread to entire China during the peak travel season before CNY started.In such a restless atmosphere, there was a severe shortage of medical supplies across the country. Since the first day of the lunar year, Mr Xu Punan, the chairman of the board in Safewell group, guided Safewell employees to take advantage of the resources both at home and abroad to purchase scarce medical supplies. Employees overseas, clients abroad as well as cooperative partners all responded actively, they contacted Safewell to provide information and resources one after another.Ms Mao Donghong, director of Safewell board, said, "The entire procurement process  is carried out in a race against time, because it may be out of stock in next second. There are also many problems like payment returned due to inventory shortage." What has moved us a lot is that many companies both at home and abroad, such as Ketai Medical Corp donated medical supplies and delivered them to the designated areas voluntarily through Safewell platform.
Ms Mao said, "we faced more issues on logistics, compared to purchasing supplies. After supplies arrived at the local airport, flights were canceled due to crew strike of virus. After communicating through China embassy in many ways, the flight resumed. However, the flight was delayed for a variety of reasons. Fortunately, medical supplies were finally loaded onto the plane and transported to China." Meanwhile, volunteers in Safewell began to contact organizations like Red Cross, Alibaba Cainiao, domestic logistic, companies… to make sure all the medical supplies would be delivered ASAP. They hoped that through green channel of logistic medical materials would be delivered ASAP.Volunteers drove their personally sterilized vehicles to deliver donated medical supplies.
Many group leaders volunteered to transport the medical supplies with their own Benz.
In the "war" of battling coronavirus, not only have we witnessed the uncertainty and fear to Novel Coronavirus from the social medias and news, but also the extraordinary achievements made by ordinary people. One of the good reasons of us having a good life is someone else is undertaking the stress and moving forward. Ningbo No.1 Hospital, as designated hospital for Novel Coronavirus in Ningbo, has been short of medical protective supplies all the time; Workers from CDC, Health Select Committee, and neighborhood gave up their New Year holiday for fighting against virus in "the battle field without gun smoke". How can we bear to let them fight without armors?

Safewell people are concerned about medical staffs. Finally, on Feb. 3rd, part of medical supplies arrived in Ningbo. At that time, various hospitals in Jiashan County were running out of medical supplies. Safewell Chairman, Mr Xu Punan demanded to send the supplies to those hospitals as soon as possible.On the night of Feb 3rd, 2020, Safewell volunteers delivered the medical supplies including  2,000  KF94  surgical  masks  and  1600 kgs of medicinal alcohol to Jiashan Health Authority and local government to relieve the medical shortage.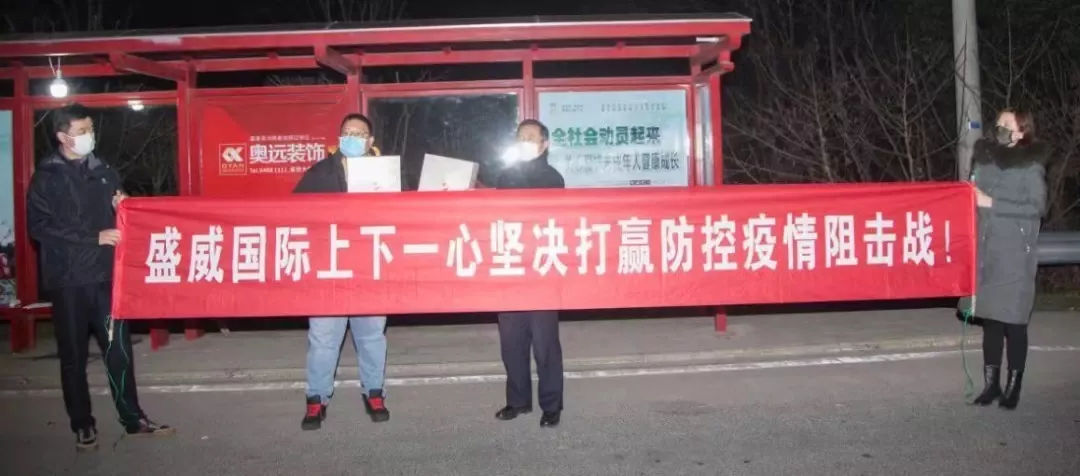 "There were no lorries available that night, but a local tricyclist stepped up to provide a lift to Jiashan Health Authority. And after arriving, he helped us unload the supplies." said Lu yifan, a Safewell volunteer. (The medical supplies donated by Safewell distributed to hospitals as needed before this article was posted.) 
More medical supplies arrived in Ningbo on the early morning of Feb. 4th, Safewell volunteers lost no time in shipping N95 surgical masks and protective goggles to Ningbo No.1 Hospital.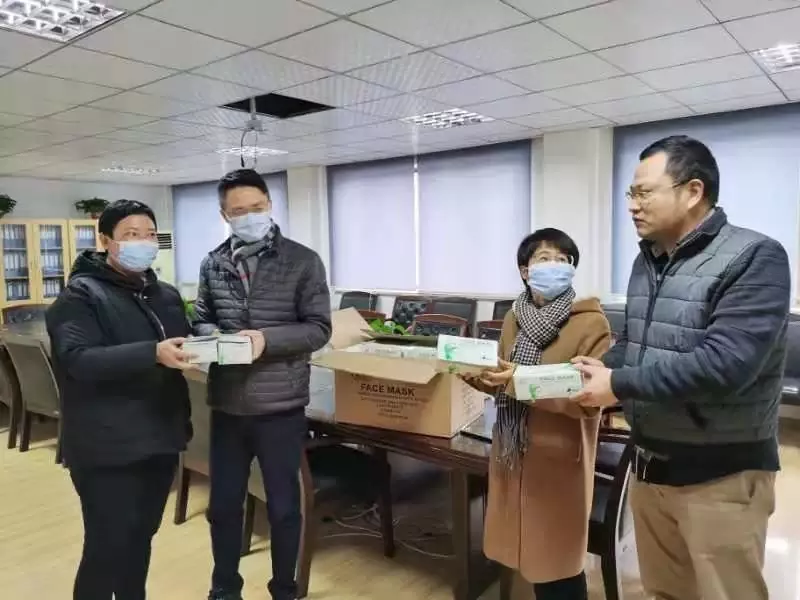 In the meantime, part of masks were delivered to Center for Disease Control of Beilun District and Baifeng Sub-district Office.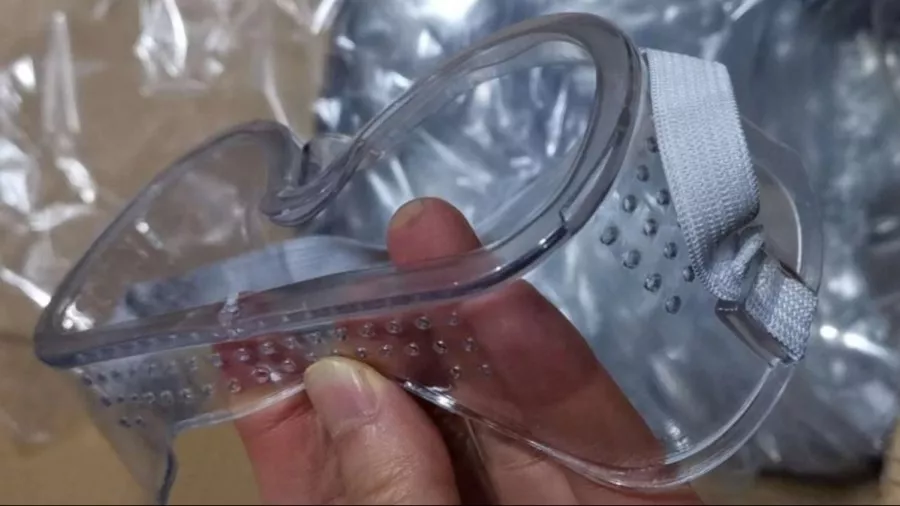 Acknowledgement letter from Ningbo No.1 Hospital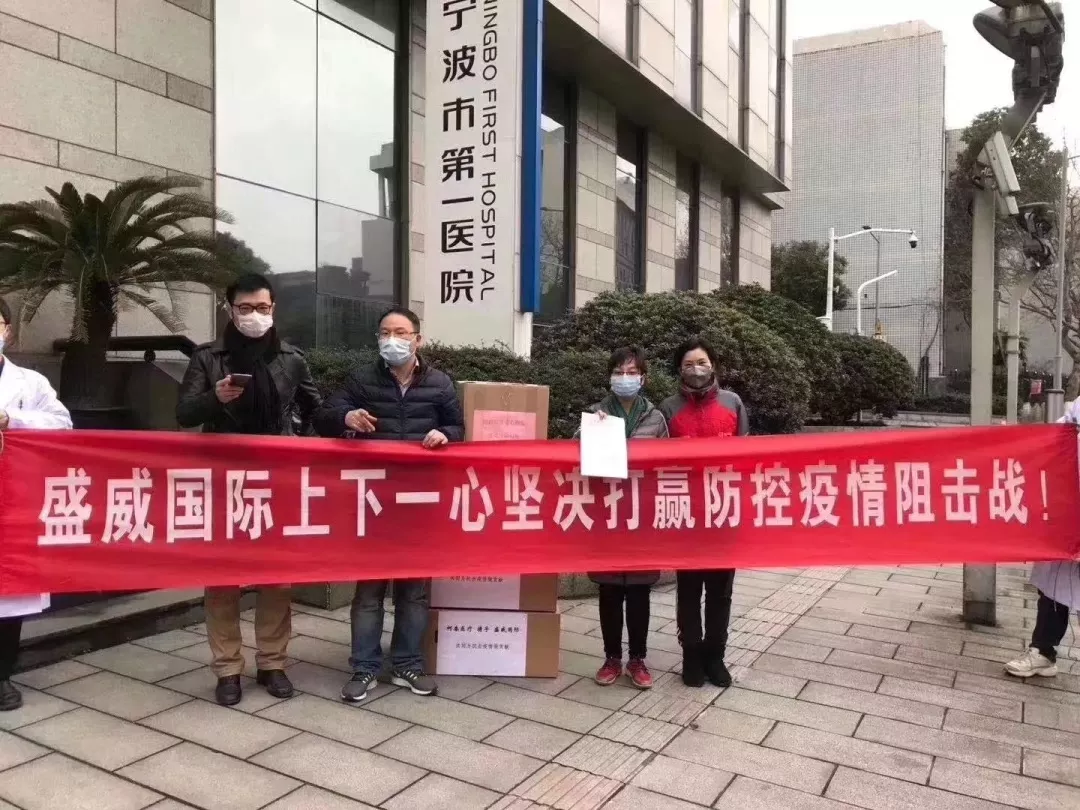 The recipients appreciated a lot on what Safewell has done so far. They said "Every donation passes on care and love. We will stick to our mission and move forward with your understanding, trust and support."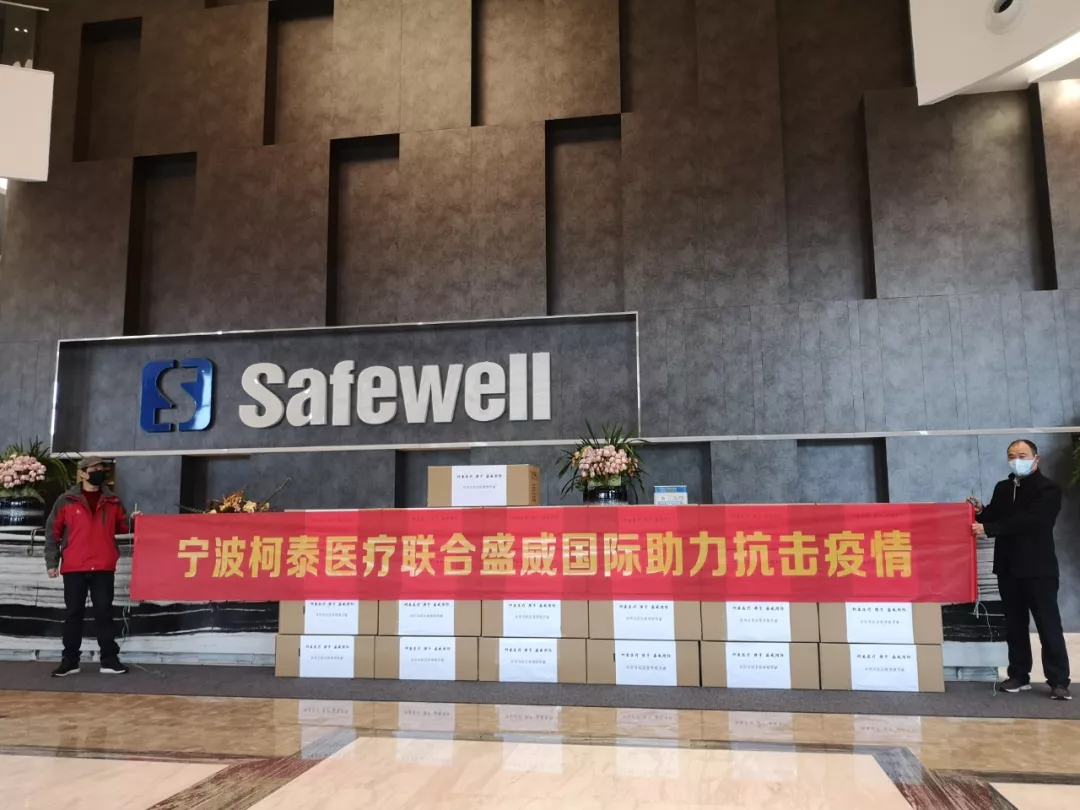 It is reported that tens of thousands of masks, protective clothing and goggles are still on the way to China and will arrive at Ningbo Airport in 2 days. Safewell will donate these supplies to the  needed as soon as possible.


The video shows that caring volunteers from Hannover are preparing to send the supplies to China. 100,000 surgical masks have been collected from 2 different warehouses in Northern Germany and they are on the way.

With the core value of "Safety you can rely on", Safewell donated more than $430,000 for medical supplies. We believe that joint effort will be the key to the victory!

If winter is here, spring won't be far away.We hope that every staff in the front line will return safe and sound!

Safewell is a leading safe group in China, specializing in the production, research & development and marketing of theftproof safe, fireproof safe, bank vault door, alarm and other security products. It is one of the largest manufacturing and exporting bases of safe in China.
With product selling well all over the world, our company has passed lots of international certification,such as UL, SP, CE as well as the ISO9001: 2000 Quality Management System Certification, which tremendously contributes to our solid brand image among the safe market. Moreover, Safewell has set up 32 offices and 218 franchised shops around China and ranked the 1st in China market. Besides, Safewell also makes great efforts to develop its overseas market and currently enjoys high reputation for its perfect service, reliable quality, timely delivery and competitive price in more than 120 countries.
---
Post time: Feb-10-2020